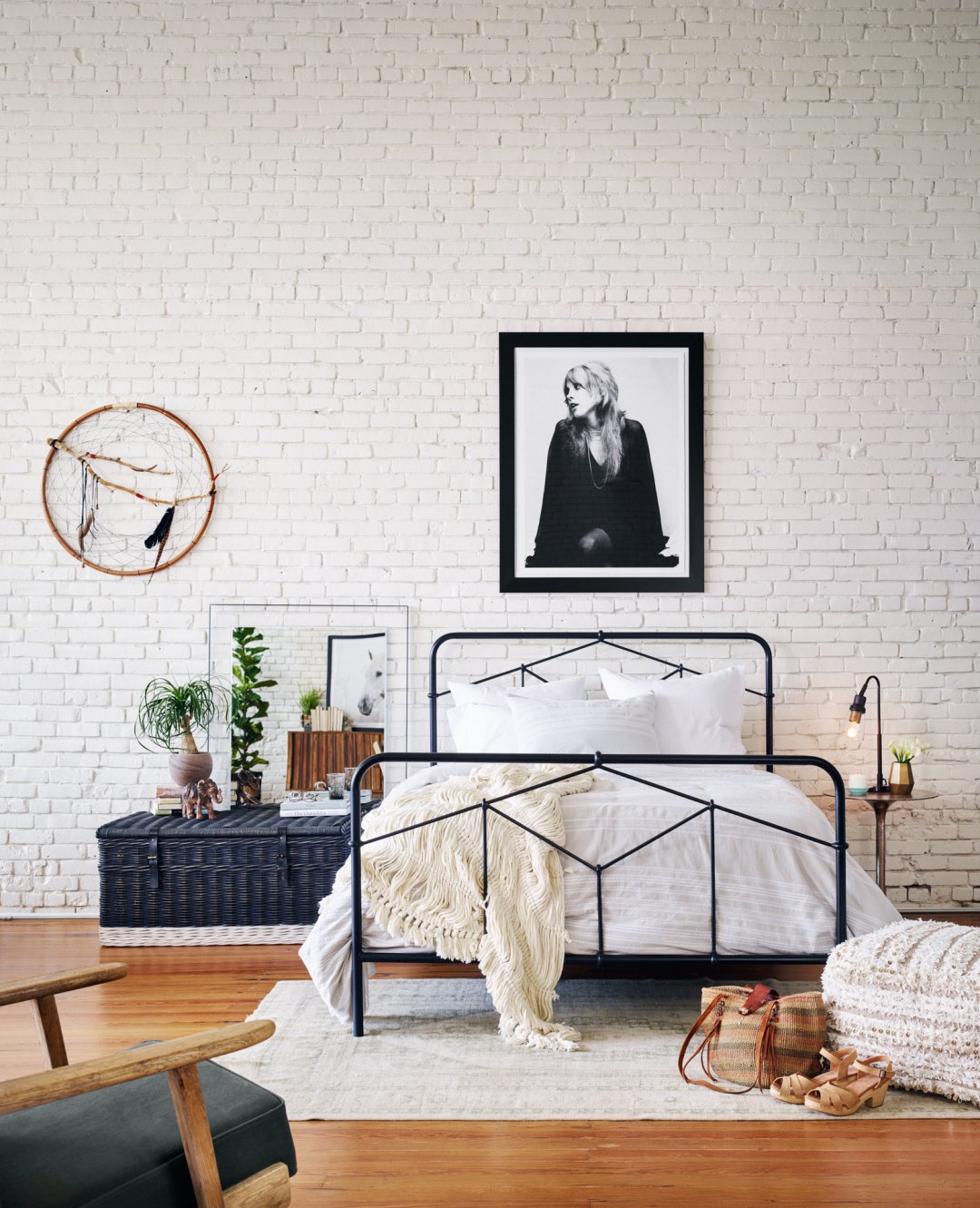 Black Washed Trunk | Wright Rectangular Mirror | Fleetwood Mac Stevie Nicks | Tulip Side Table | Darcy Desk Lamp
One of our absolute favorite suppliers right now is Four Hands. Their products are chock-full of personality, whether you're a rock-n-roll fanatic or love your home to be full of nature-inspired pieces. Four Hands often mixes the elements, combining wood with concrete or iron with rich upholstery. With everything from stylish but functional bookshelves to unique accent chairs, Four Hands caters to the needs of a wide variety of styles. Whether you love a good rustic living room or are going for a transitional look throughout your home, Four Hands products will do the trick.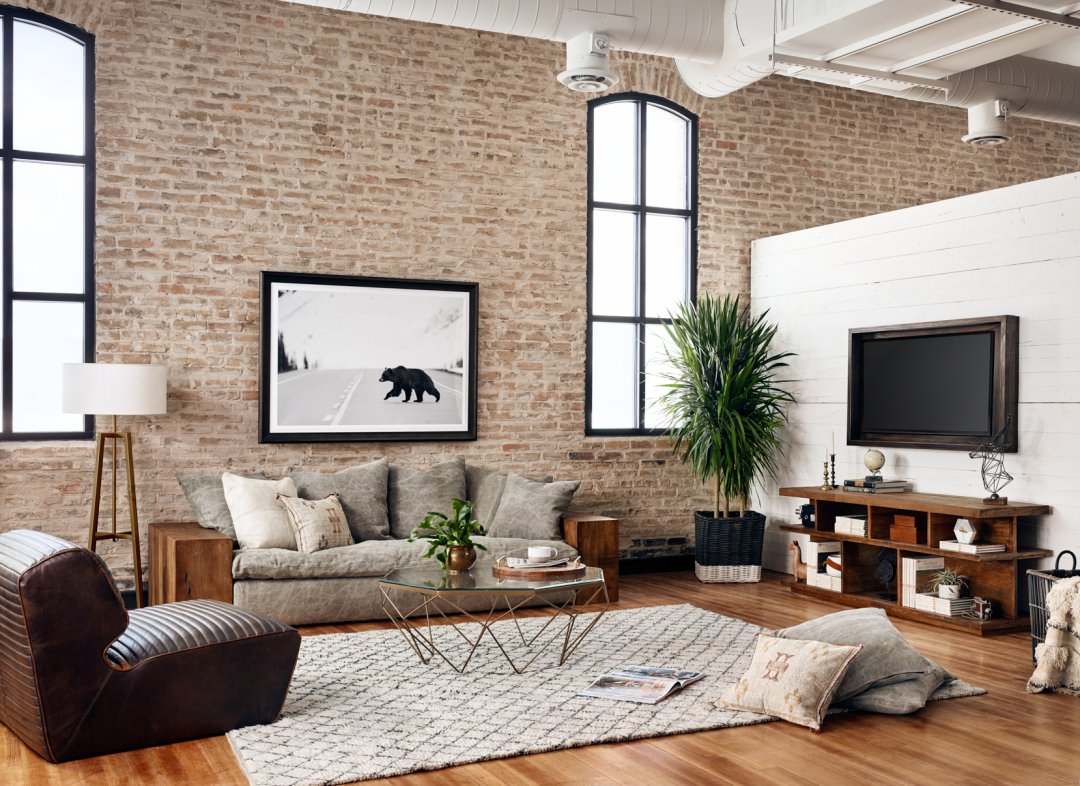 Canyon Chair | Dorset Sofa | Lewis Floor Lamp | Geometric Coffee Table | Tye Media Console | Vaughn Media Frame | Dry Black Hampers (set of 3) | Grizzly Bear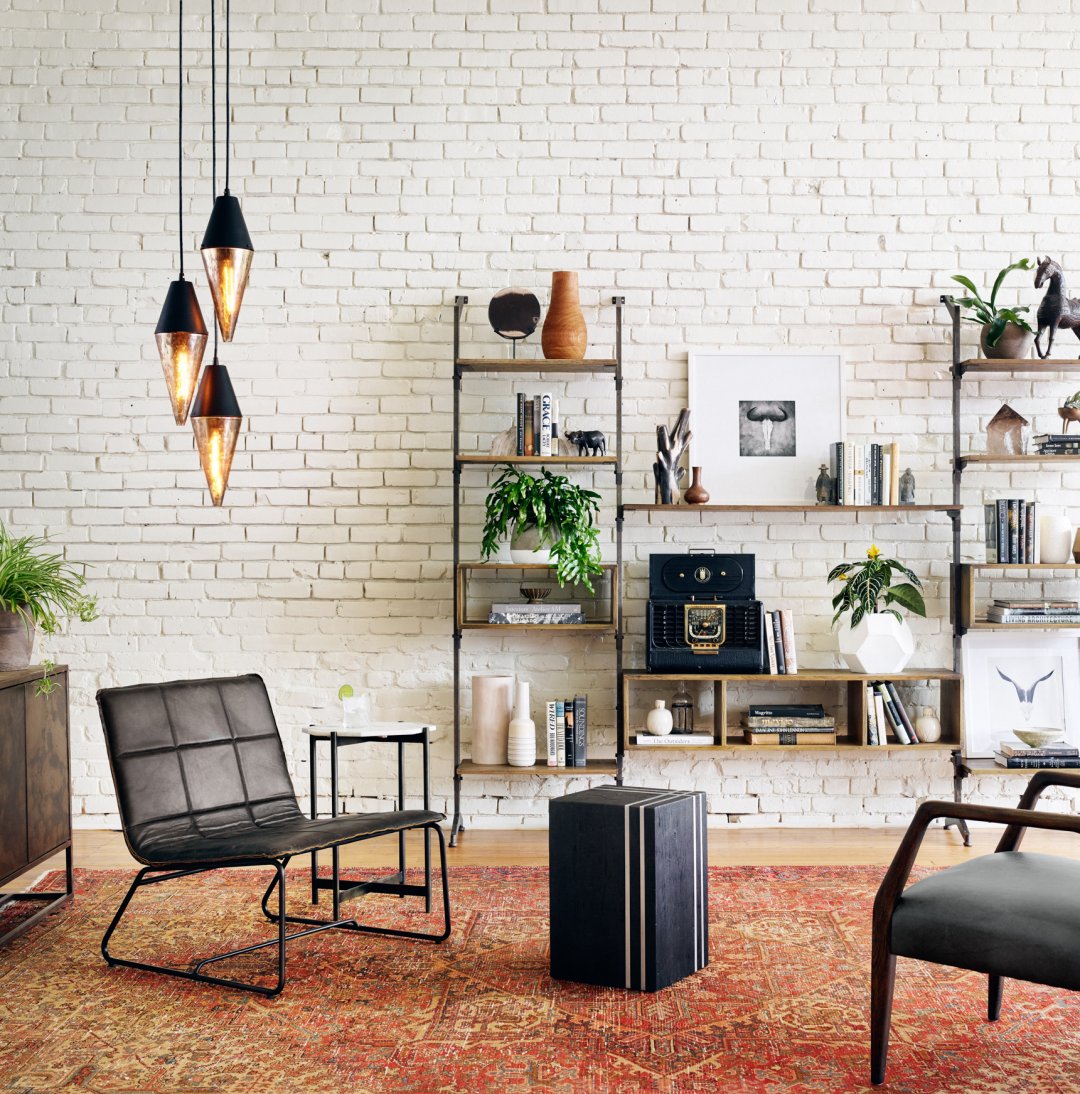 Ellwood Media Wall | Stark Lounge Chair | Adair Side Table | Cora Pendant | Roman Sideboard | Kessler Stool | Goat Skull | Cow Skull III
Four Hands' wall decor and photography is truly striking. Any piece, be it a unique portrait of your favorite rock star or a sharp image of a stoic horse, instantly adds personality and a smidge (or a huge slice) of edge to your home. They've got some truly awesome portraits, including the Beatles chilling in the pool, Stevie Nicks doing her thing, and Steve McQueen playing with a gun. Trust us, take a peek. You're bound to find something that speaks to your soul. We challenge you to pick just one.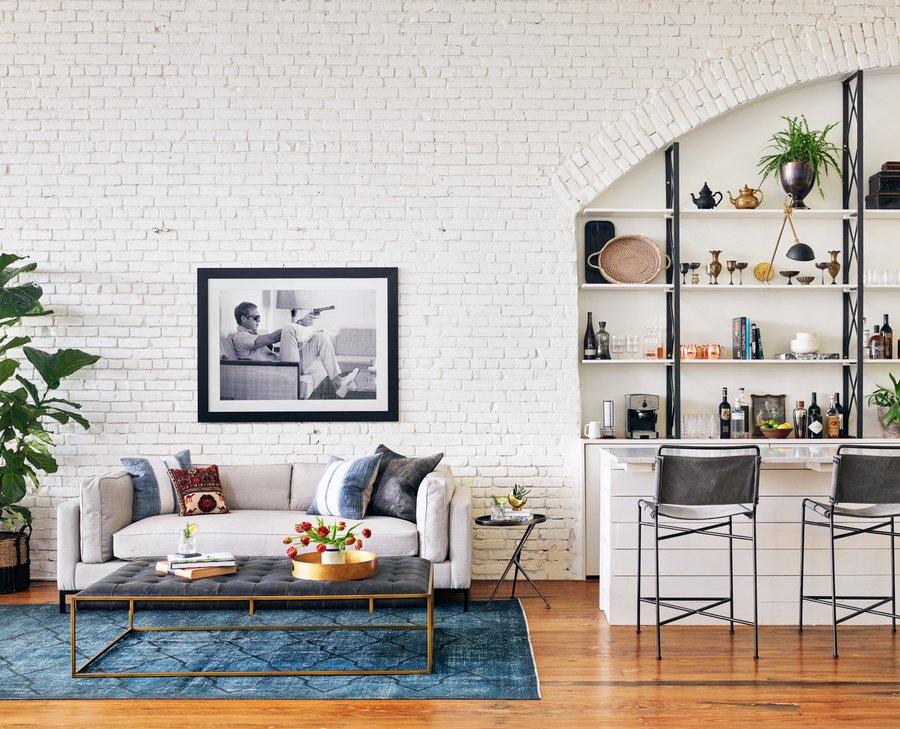 Grammercy Sofa | Oxford Small Coffee Table | Tyler Arm Chair | Schmidt Accent Table | Steve McQueen Takes Aim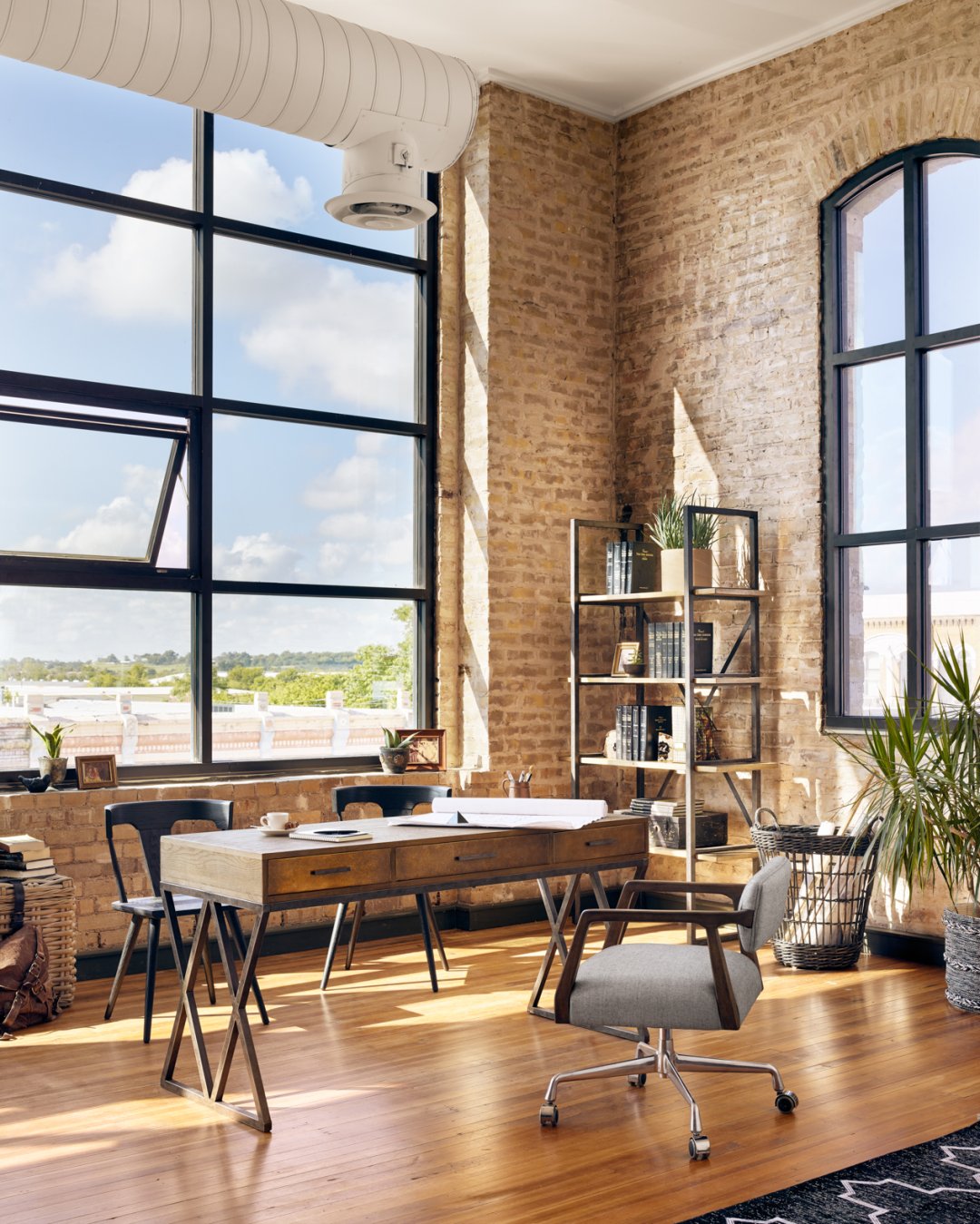 Sampson Desk | Tyler Desk Chair | Wicker Hamper | Shane Single Bookshelf | Ripley Dining Chair
We love Four Hands' selection of seating. Their lush leather sofas give off such a warm vibe, and they'll give your home an instant lived-in feel. Four Hands' chairs use unique lines and shapes to give your living room (or any room!) a twist. They've got everything from benches that look straight out of a 19th-century scientist's office to modern leather accent chairs. Each piece from Four Hands' seating collection features clean lines and textured accents.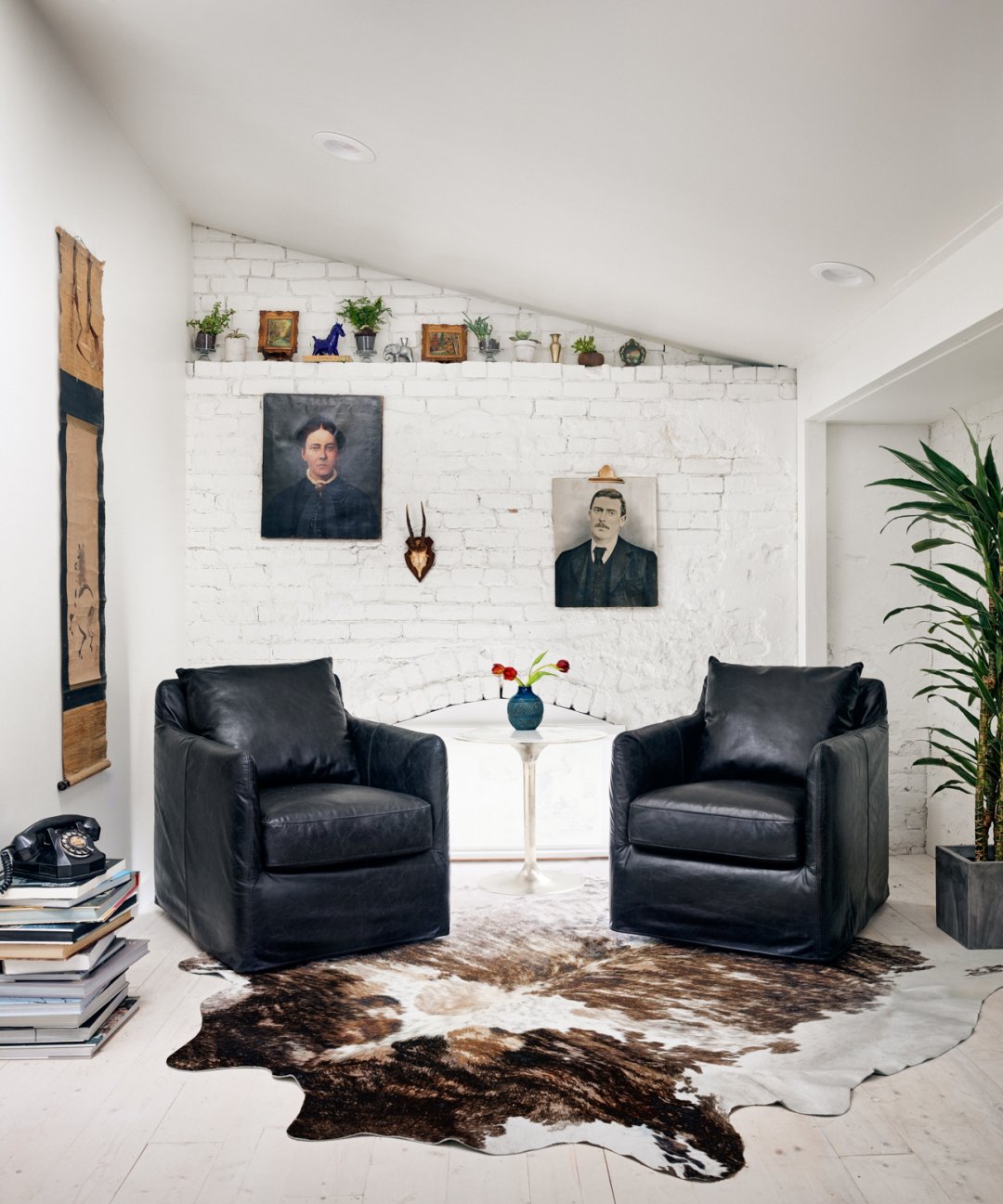 Banks Swivel Chair | Tulip Side Table
Who knew concrete could look so sleek? Four Hands' use of mixed mediums can make any space look unique. You'll want a concrete coffee table in every room. With bookshelves that combine rustic wood with industrial iron and ottomans that mix lush upholstery with dark wood, these pieces can give your home a cozy, collected feel. They use such simple materials to make such striking pieces. And they don't stop at just the basics. They've got bar carts and ottomans as well to add a splash of personality to your space.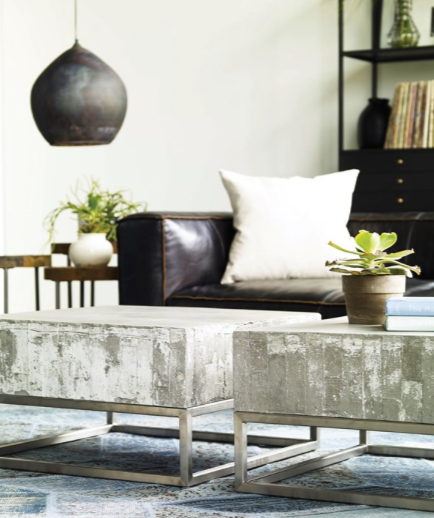 Vintage Harman Hanging Pendant | Concrete and Chrome Coffee Table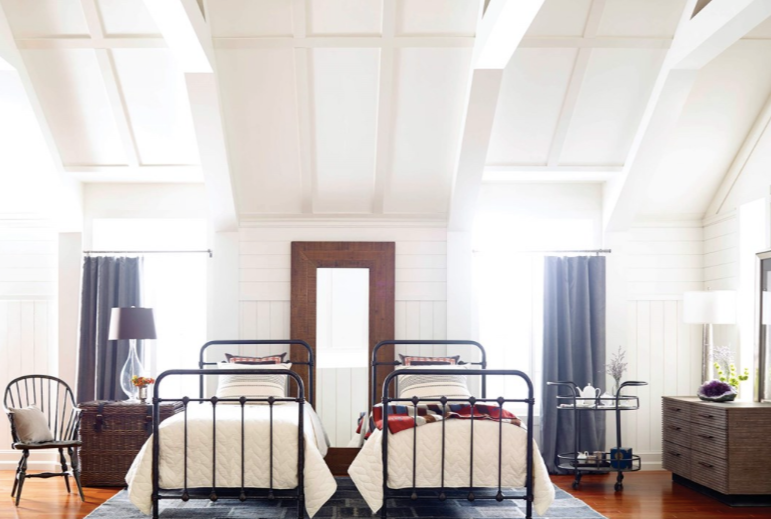 Kingsley Iron Twin Bed | Teague Oval Bar Cart | Berlin Mirror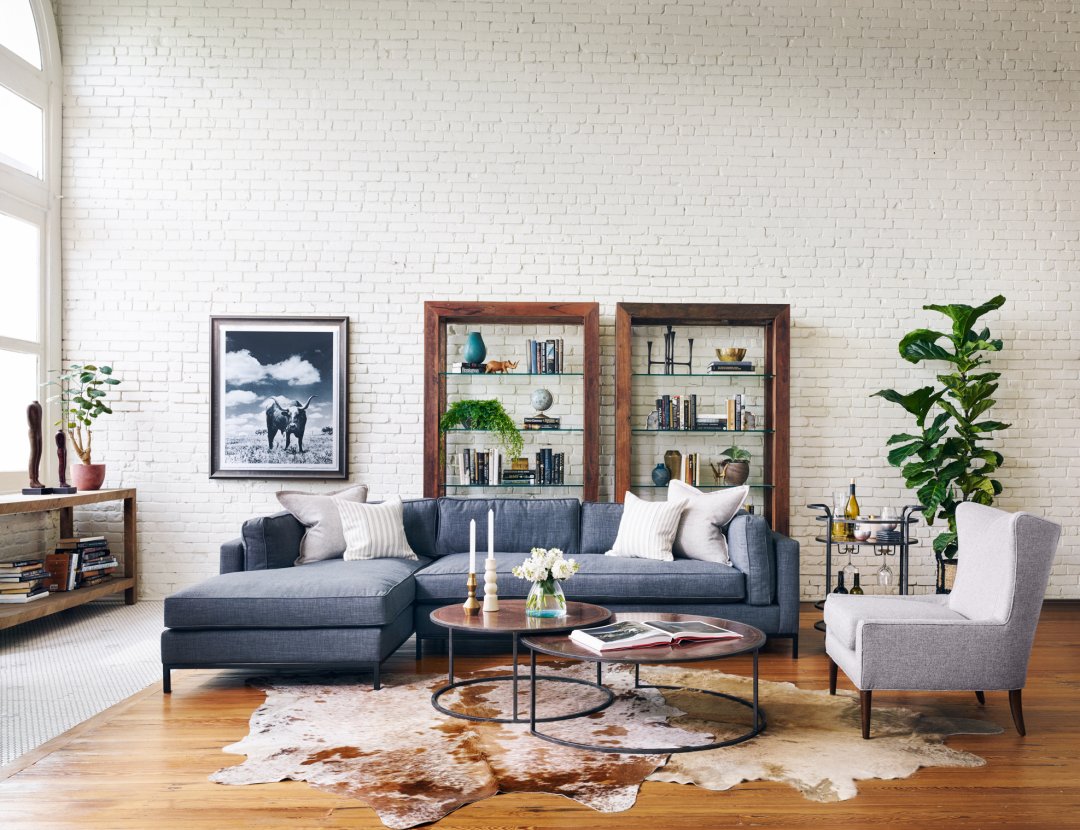 Grammercy 2 Piece Sectional | Marlow Wing Chair | Catalina Nesting Tables | Eva Bar Cart | Kendrick Tall Bookcase | Ox Standing in a Field | Lamar Console Table
From rustic ceiling fans to lush chandeliers, Four Hands' selection of lighting is worth a look as well. Four Hands is the master of mixed materials, and their lighting selection is no exception. They use all kinds of beautiful materials, including delicate glass, distressed brass, and raw nickel.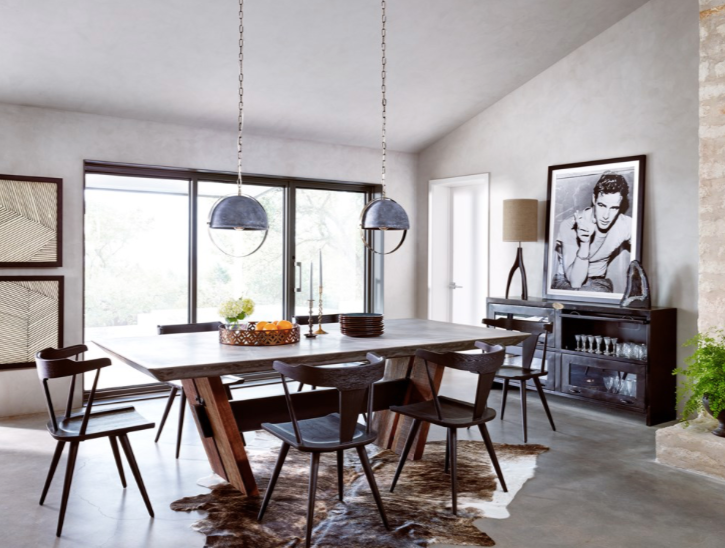 Ripley Dining Chair | Bonham Dining Table | Garrick Pendant | Marlon Brando
Click here to Four Hands products now. You can thank us later.