One of the best supplies in the industry right now is Gabby Home, a division of Summer Classics, founded in 2010. Gabby Home is a family-owned company specializing in designing unique, transitional furniture. The brand's name comes from their founder's late grandmother, Gabriella Comer White. She inspires them to create stylish products with the top quality. Gabby's distinctive furniture and lighting simultaneously have a vintage, modern, and antique feel that will make your home more you.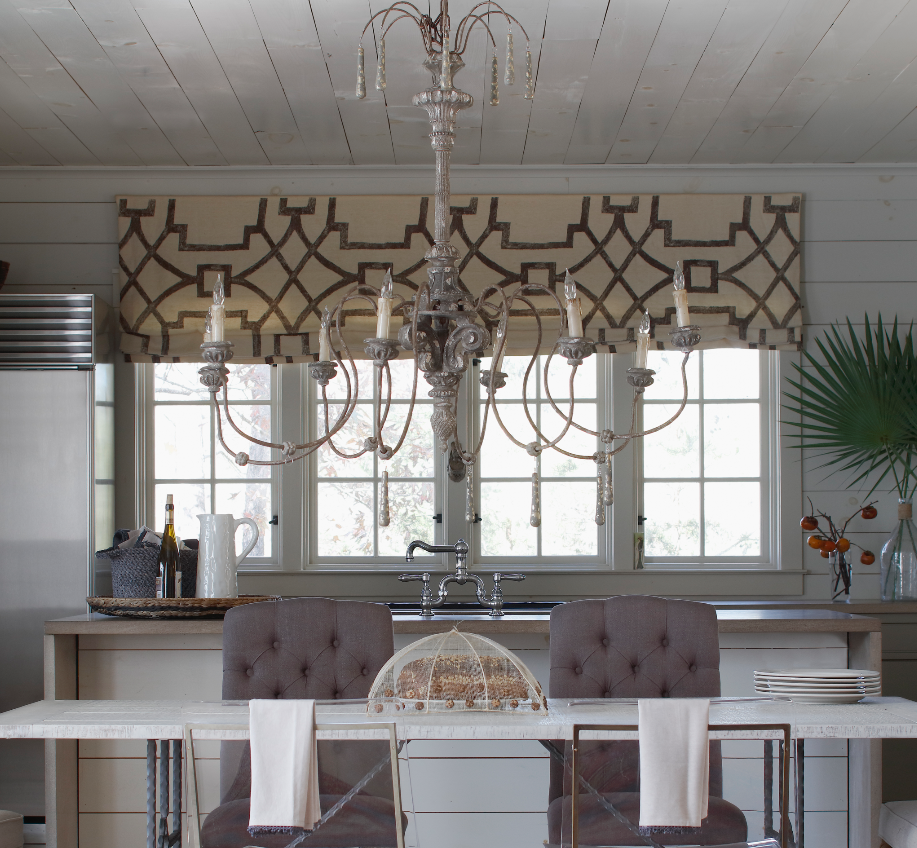 Avignon Chair | Zinnia Dining Table
Gabby's goal above all is to provide eclectic pieces for every room. They want to change the way people think about design by introducing innovative and unique pieces. Gabby's motto is "Compelling Design for Inspired Living." They want to take customers beyond just furnishing home. Gabby Home wants to design pieces that will truly inspire you and give you excitement when you see them in your home.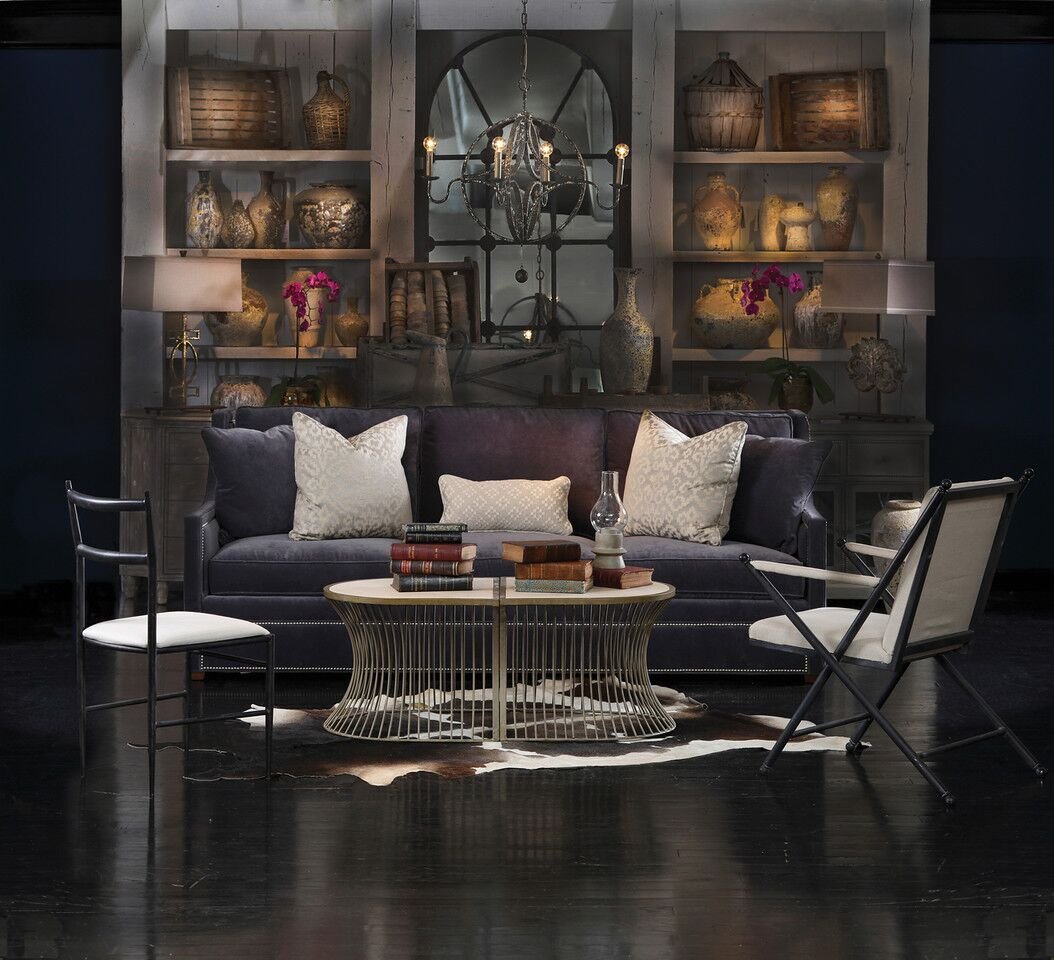 Olivia Coffee Table | Ward Dining Chair | Carter Sofa | Annette Lamp
What sets Gabby apart is their use of unique and stylish but green fabrics and materials. Gabby is dedicated to leaving a smaller environmental footprint that any other brand out there. They use soy-based foam and have no flame retardant chemicals in their fibers. You can be confident in the materials used in creating the beautiful Gabby furniture in your home.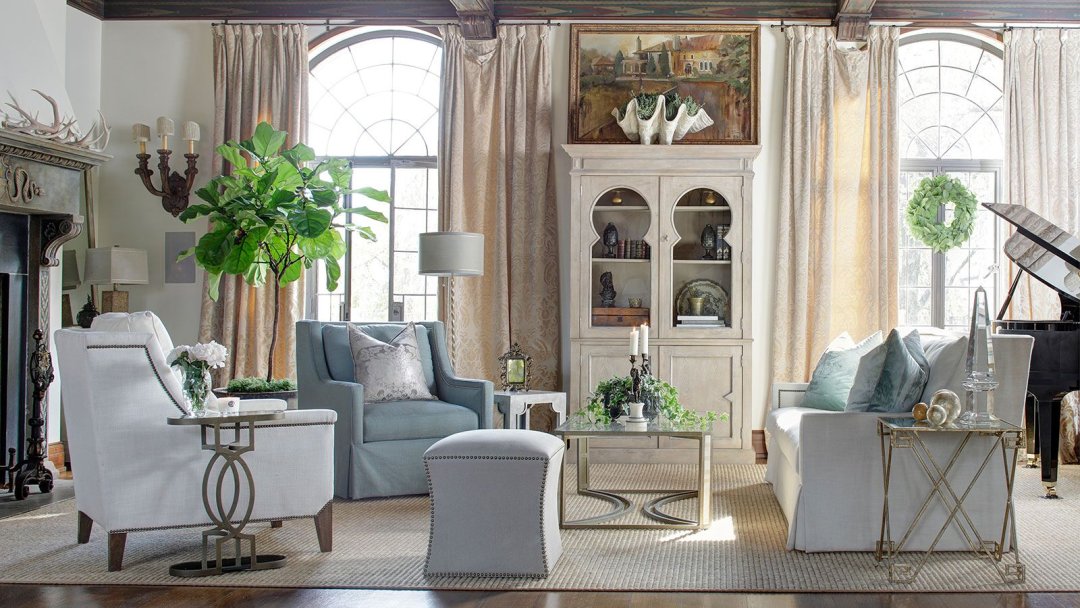 Natasha Table | Portia Footstool | Camille Table | Jackson Table | Cleo Floor Lamp | Keystone Cabinet | Maximus Table
Not only are Gabby Home's materials environmentally friendly, but they also are distinctive and stand out from other home-furnishing designers. Materials are at the root of all of Gabby's designs. Vellum, ratton, bone, horn, faux shagree, eglomise, and reclaimed wood are just some of the unique materials Gabby uses to bring an exceptional look to their products.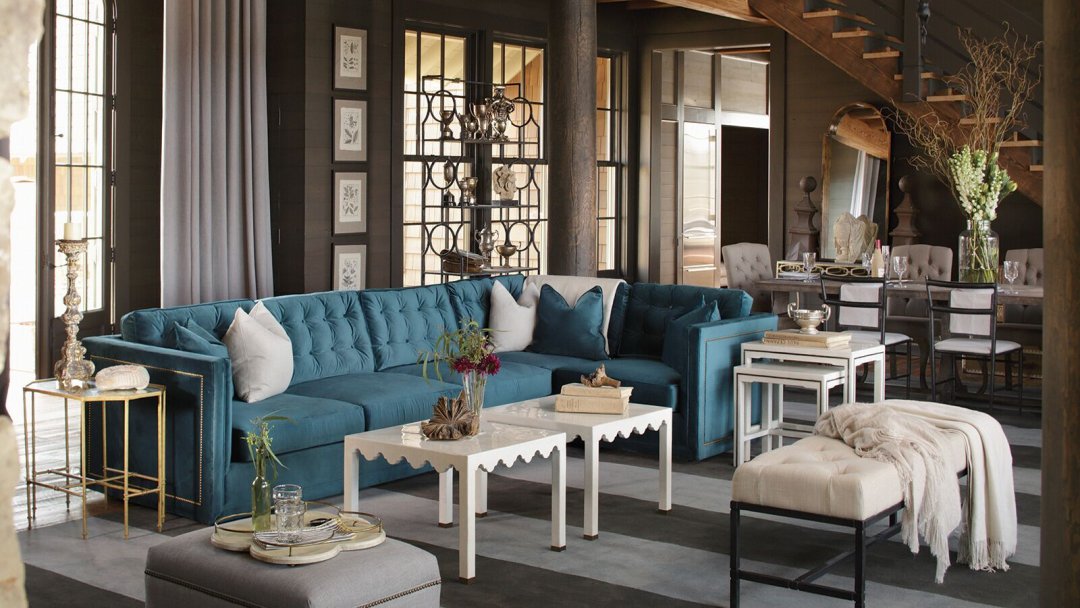 Eleanor Table | Joseph Bench | Barnaby Tray, Set of 2
Beyond the amazing materials they use, Gabby tries to always change up their styles and keep up with current trends. They're constantly researching the latest and greatest looks in the interior design and home furnishing worlds. Gabby Home's range of furniture is endless. Producing tables, wall décor, lighting, beds, and more, they have transitional pieces that will fit right into every home.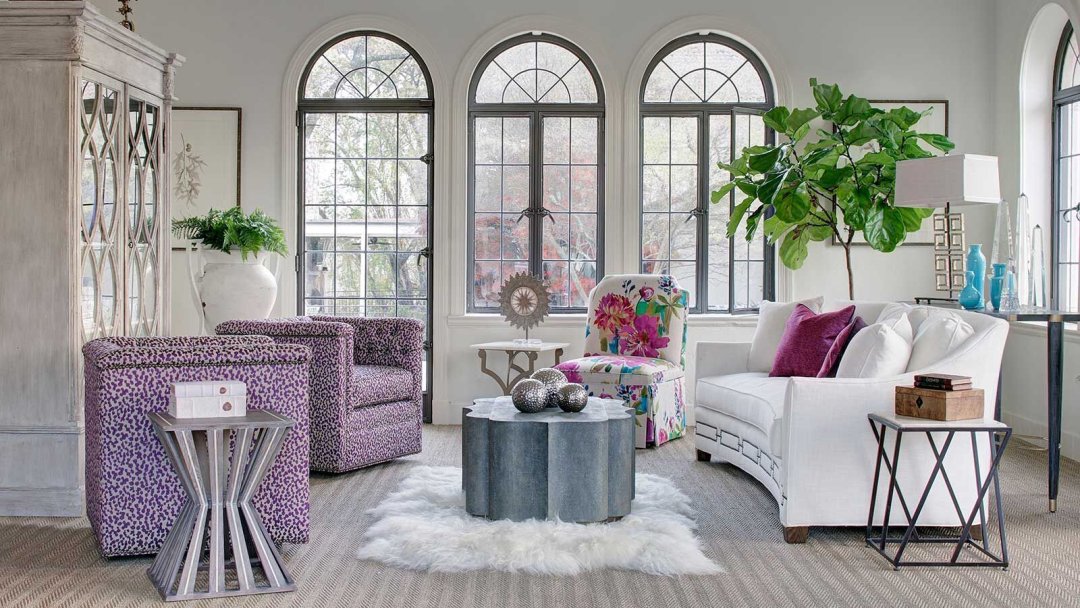 Grace Cabinet | Valerie Table | Katie Table | Sutton Coffee Table | Fiona Console | George Lamp |
And we're not the only one's who love Gabby! They were selected as the top Accent Furniture Manufacturer for 27th Annual Arts Awards in 2016. We can't wait to see what exciting things are coming up for them.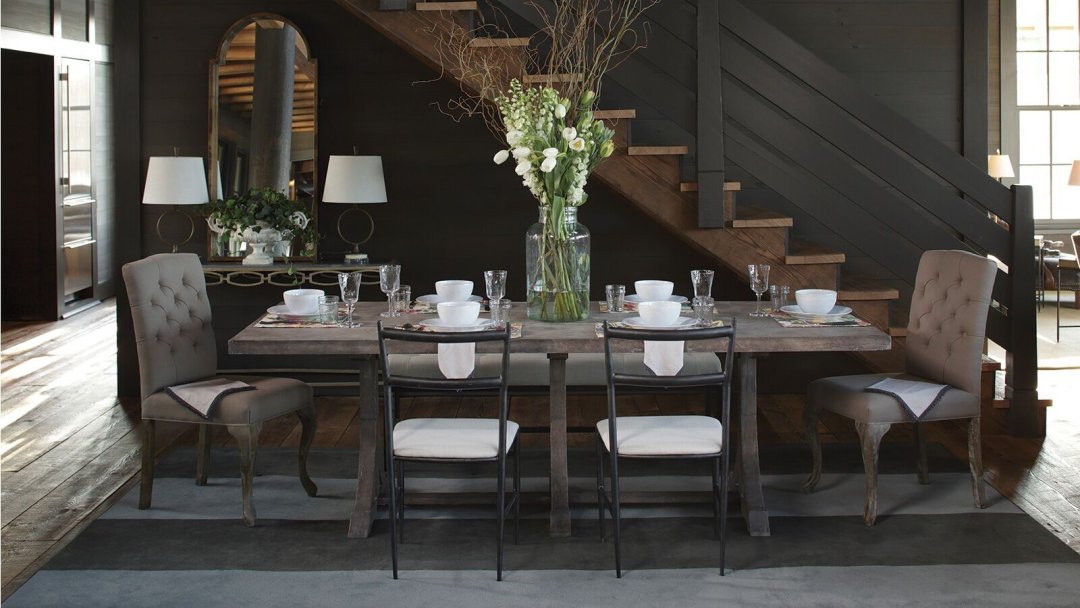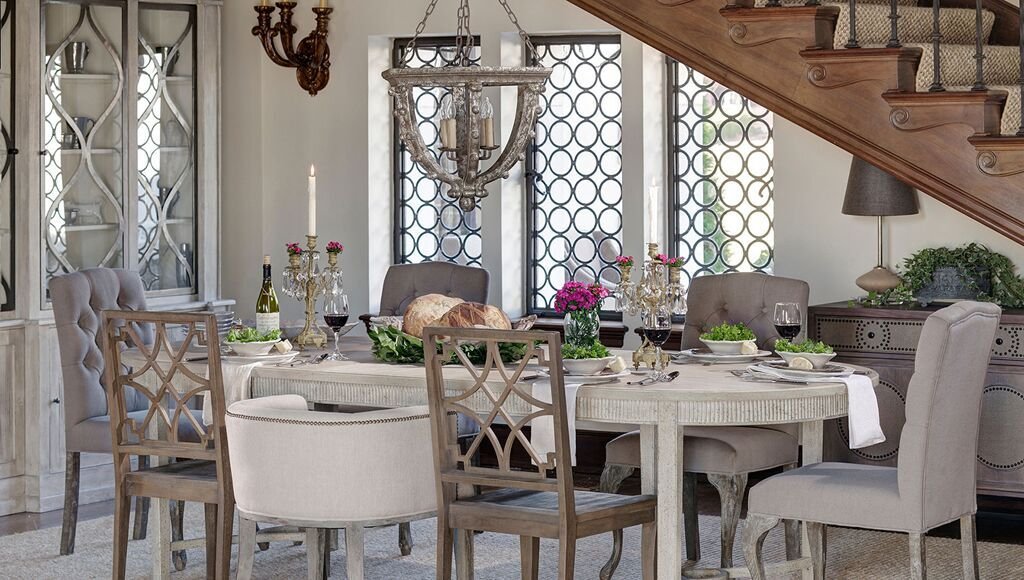 Lydia Chair | Whitlock Dining Table | Branson Chandelier | Ludlow Cabinet | Samantha Cabinet
Gabby Home tables use unexpected materials and chic design to bring your home to the style you want. Whether it's their use of reclaimed wood to add texture or rustic gold accents to add elegance, Gabby's transitional tables add unique style to any bedroom or living space. Here's some of our top picks of Gabby tables.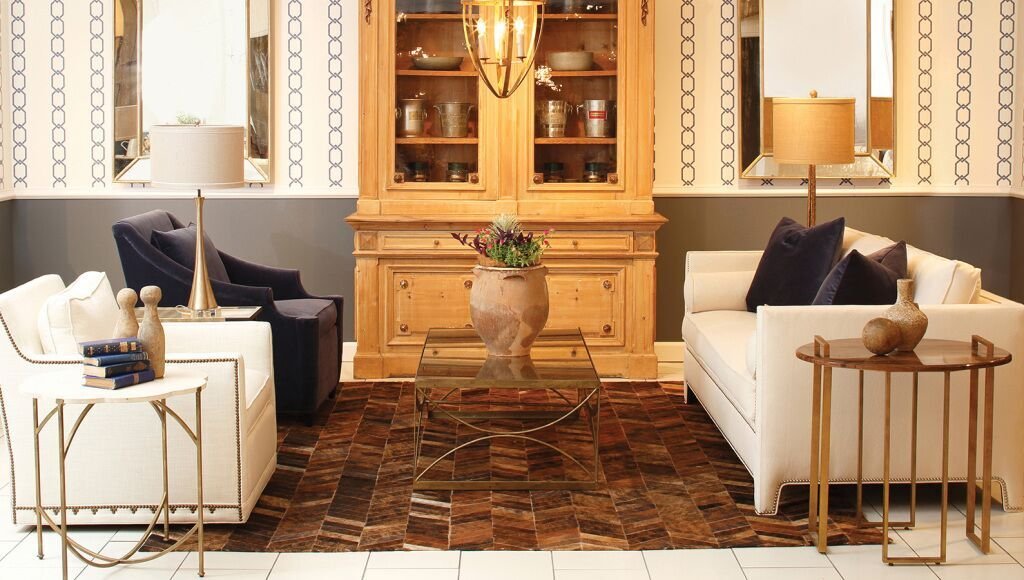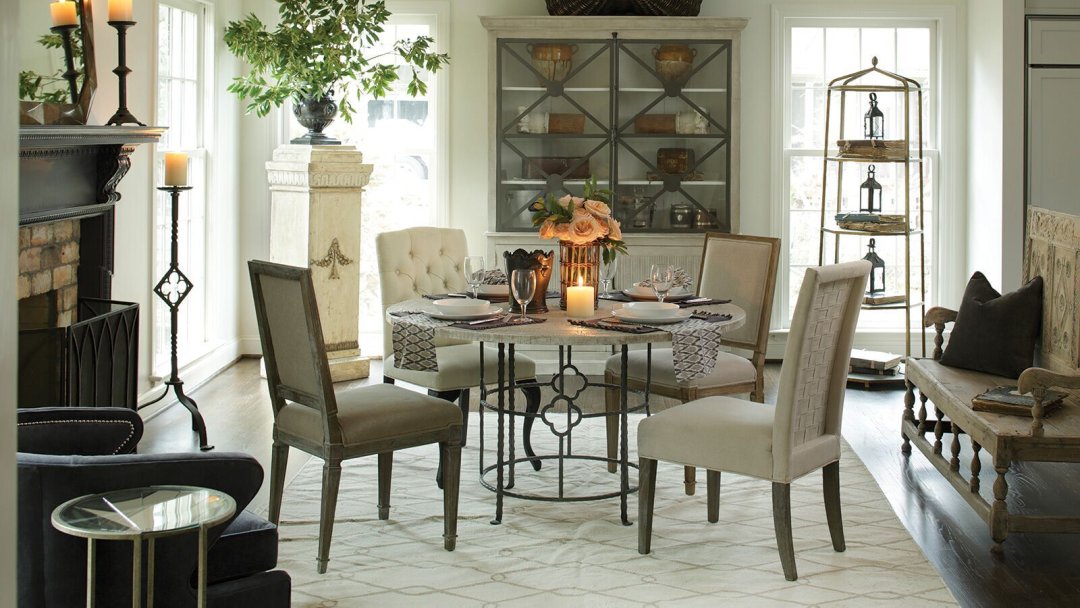 Avignon Chair | Danielle Chair | Walden Cabinet
Gabby also has a variety of seating for every nook and cranny of your home. Their beautiful acrylic barstools with gold accents will add a modern touch to any kitchen. An elegant bench with clean lines can also be the perfect addition to your bedroom. Whatever seating you're looking to add to your home, Gabby can provide the perfect piece.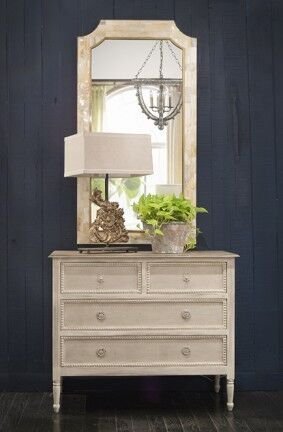 Caroline Chest | Stanley Lamp | Barrett Mirror
Lighting can change any room, especially with Gabby Lighting. From ornate iron pieces to sharp and modern lines, Gabby offers a variety of floor lamps, chandeliers, and table lamps with different styles and textures to fit your home's needs.