Leah Jackson is a California girl that finds joy in creating beautiful, comfortable, and functional spaces. She strives to make people happy through her work by creating intensely personal living spaces. She tells us more about herself and her company, Leah Jackson Designs. 
How did you start your career as a designer, and why?
I remember being little, decorating and cleaning my parents' house as a child, imagining the president was coming over for dinner and everything had to be perfect. From a young age, I was creatively filling spaces. I have always had an overwhelming desire to create places that people want to spend time in, places where they feel comfortable and invited. This makes me truly happy!

Where are you based and where are most of your projects located?
I am currently based in Orange County, California but have designed in New York, Florida, Georgia, and Washington.
What do you like most about being an interior designer?
It is something that I would do even as a hobby. It is in my blood, it is natural and I never feel like I'm working because I love exceeding people's expectations in their own spaces.
Where do you find inspiration for your work?
EVERYWHERE! In nature, in history, at the store, in the sky, in a book, coloring with my kids… I am always considering new ideas no matter what I'm doing.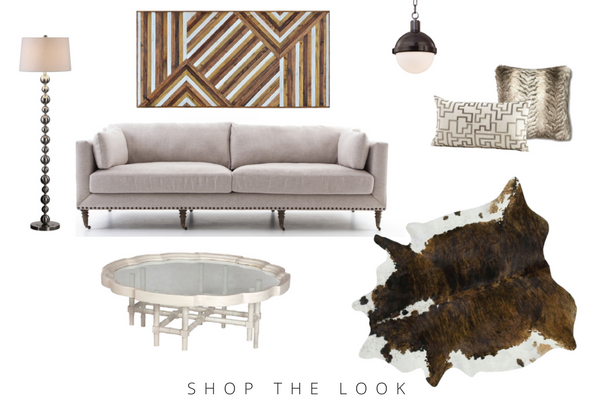 What makes you unique as a designer?
I don't have one specific aesthetic and I am inspired by many styles and genres. I would consider myself a very eclectic person, therefore, the box does not constrain me.
Describe your personal style in 3 words.
Eclectic, fresh, and transitional.
What does your own home look like?
A combo of Old meeting New. I would say very transitional. I attempt to do things in my own home that I would love to do for other people but they may not be quite ready yet. It's quite freeing to not have to please anyone but yourself. Some of my most favorite creations and designs come from being free with no constraints.

What would you say is the most important quality a room or home should have?
It should be designed and inspired but not over the to so, I strive to make every space a space that you would want to spend time in. Just like when I was little, the reason I am doing this still today is that it is extremely important to me that people feel welcome, comfortable and invited in every nook and cranny.
What kind of projects do you love to work on most?
No project is too big or too small. I love full home remodels where I can let the creative juices run wild, but I also love the more intimate spaces where I can spend time on every little detail.  At the end of the day, I just love what I do and it doesn't ever feel like work to me.
Tell us about your favorite project or room up to date.
I did a large-scale remodel of a home with ocean views in Southen California. This was my favorite because the owner lived in China and it was up to us (the design team) to recreate everything. I really had a free hand in my concepts and ideas, and to be able to see your vision come to fruition with no restraints is quite rewarding.
Because I was given so much freedom and trust, I was able to produce some of my best work.
I tell my clients to trust me, which is a hard thing because most people are so visual and if they don't see things immediately, or if they see things out of context then they don't understand it as a whole. But every once in a while, you get a client that just says "go"… And I'm like "YAY!!! you will not be disappointed!"  There is a reason I do what I do, and you do what you do. I was meant to make your home beautiful!

What is the most common decorating mistake that homeowners tend to make? 
I feel that people go down a "Pinterest hole" or an "Instagram hole". They see so many things that they like but take things way too literally. They may start to get confused by their initial aesthetic and can't look outside of the box. I tell people that decorating is a feeling, not a science. It's okay to take a little from a lot of different flavors.
What is the one thing every home owner can do to easily update a room?
I always tell people that you get the most bang for your buck with a fresh coat of paint and new lighting.
Which decor trend do you like best right now?
I am loving cement tiles… bringing the vintage back!  Indigo blue linens and pillows as well as antique brass fixtures such as lighting, hardware, or plumbing are all still good things. Mid Century Mod is also a fave… I am redesigning a 1953 home in Seattle, and the mod is calling my name!
Do you have a favorite design set from movies or television?
The Parent Trap (1961). It's one of the most memorable children's films ever made! Style-wise, the film wooed viewers with the Dad's magnificent Monterey ranch house and the glorious indoor/outdoor lifestyle for which California is famous.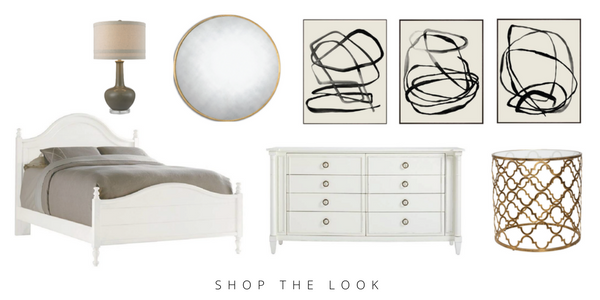 RAPID FIRE QUESTIONS:
What is your go-to color? Simply White or White Dove
What do you do to relax? Yoga
What is your ideal travel destination? Europe
Which designer do you admire most? Joanna Gaines knows how to make people happy!
Favorite decor & design magazine? Architectural Digest
Favorite decor & design blog? Becki Owens
Want to see more of Leah's work? Stay up to date here:
Leah Jackson Designs | Instagram | Pinterest
All images courtesy of
Leah Jackson