2012, you've been good.  And here is hoping that 2013 will be even better.  Today, the sky has steadily been dropping the most beautiful snow.  The gorgeous fluffy white cotton ball kind of snow that makes you want to just curl up under a nice blanket and watch it fall.  It's the most perfect scene for what this day is all about…reflecting on the past year and then dreaming, hoping, and awaiting for all that 2013 will bring.  I'm ready.  We've got the Christmas decorations down…I'm that type…I like to start clean and fresh on New Years Day.  The house is sparkly clean and de-cluttered from the explosion of toys that happens here over the holidays.  It just feels good, you know?  Starting fresh.  Letting go of all the disappointments, not so proud moments, things that didn't get accomplished and looking forward.  I'm totally a fan.
via Tumblr
So, here is to 2013…may it bring many laughs, memories, blessings, happiness and fulfillment.  For all of you who visited my lil slice of the world wide web this past year, I want to extend to a very special and enormous thank you.  If I were face to face with you, I'd give you each a big huge hug…cause I'm a hugger like that.  Seriously, when I started this blog, I never dreamed of all that it would bring.  I am blessed to have you in my life and wanted to let you know how much I appreciate you, your friendship, and your support.  I am working on some exciting plans for Scout & Nimble in 2013 and it wouldn't be the same journey without you all.  Thank you, thank you, thank you and thank you some more.  Infinity thank you. I don't think anything tops infinity, right?  😉
If you are a new reader, then have no fear, I have included the top 10 most popular posts from 2012 for your viewing pleasure.  Just click on the text to see the original post! Enjoy and many blessings to each and every one of you in 2013…I think it's going to be a good one! 😉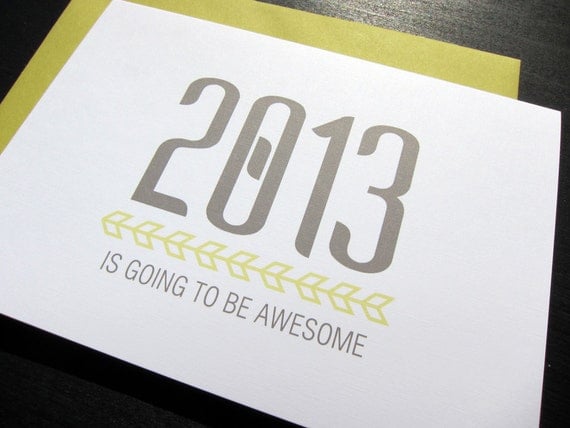 via
Beam me Up Scotty where we added Faux Wood Beams to our Living Room Ceiling  
Wedding Song Art & Tutorial
DIY Orb Light Fixture
Adding a Stencil to a Rug Tutorial
Blogging to Better: charity: water 
Particularly, Scout & Nimble's charity: water campaign.  We raised over $1300 for clean water.  We forever changed 65 lives.  65 people will now never have to go without clean water ever again.  Thank you again for joining me in this campaign and bettering our world.
Henry's Big Boy Room Reveal
Evolution of a Dining Room
A Peachy Tale
A Living Room Makeover